Jobs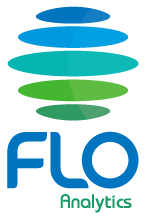 As an employee of FLO Analytics (FLO), you also reap the benefits of being an employee of Maul Foster & Alongi (MFA).
MFA is a locally owned Pacific Northwest consulting firm specializing in the areas of environmental science, engineering, planning, and GIS. Since 1996, MFA has grown to more than 130 employees, with offices in Portland and Lake Oswego, Oregon; Vancouver, Seattle, and Bellingham, Washington; and Coeur d™Alene and Kellogg, Idaho.
As a result of MFA™s growth in GIS and data management services, FLO was created. FLO provides services to government entities, ports, utilities, school districts, non-profit groups, businesses, and industry. Please navigate to MFA's website and FLO™s website for more information on each company. 
Employees of FLO have a unique opportunity to work both on GIS-oriented FLO projects but are also integrated into the work and culture of MFA.
Come join us!